Logitech C270 HD Webcam: The Ultimate Review for Your Video Conferencing and Streaming Needs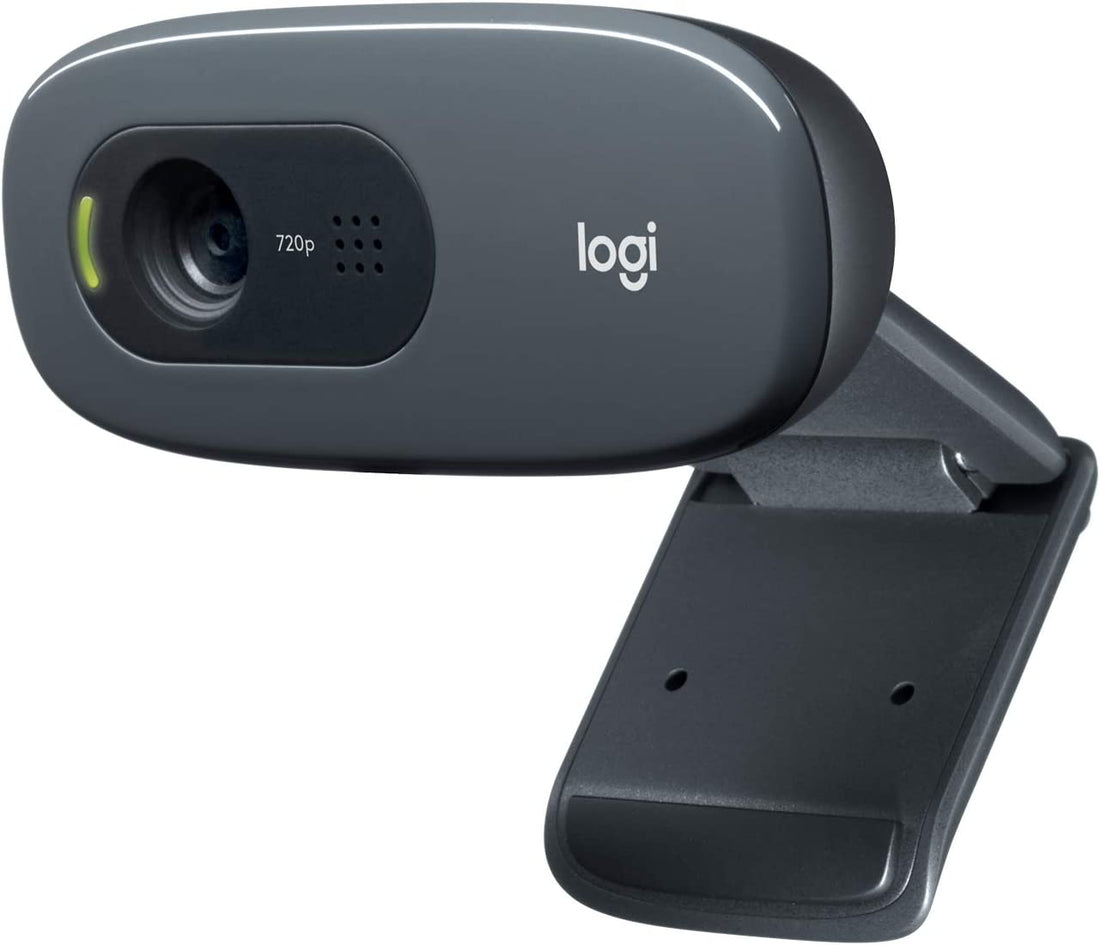 In today's digital age, webcams have become an essential tool for communication, remote work, and content creation. With a myriad of options on the market, finding the perfect webcam can be a daunting task. In this comprehensive review, we'll take a closer look at the Logitech C270 HD Webcam, a popular choice known for its performance, quality, and affordability. Discover if this webcam is the right fit for your video conferencing, streaming, and recording needs.
Section 1: Key Features of the Logitech C270 HD Webcam
1.1 High-Definition Video Quality
The Logitech C270 offers high-definition video quality with a resolution of 720p at 30 frames per second. This ensures that your video calls and streams appear clear and vibrant, making for a more professional and engaging online presence.
1.2 Built-in Microphone with Noise Reduction
The webcam comes with a built-in microphone that features noise reduction technology. This ensures that your voice comes through clearly during video calls, without any distracting background noises. The Logitech C270 allows you to communicate effectively, whether you're in a business meeting, a virtual classroom, or streaming content online.
1.3 Automatic Light Correction
The Logitech C270 is equipped with automatic light correction technology, which adjusts the webcam's settings based on your room's lighting conditions. This feature ensures that you'll always appear well-lit and visible, even in low-light situations.
1.4 Universal Compatibility
The Logitech C270 is compatible with most popular video conferencing and streaming platforms, such as Zoom, Skype, Microsoft Teams, Google Meet, and OBS Studio. This makes it a versatile choice for various online activities, from remote work to content creation.
1.5 Easy Setup and Mounting
Setting up the Logitech C270 is a breeze, thanks to its plug-and-play functionality. Simply connect the webcam to your computer via USB, and it's ready to use. The adjustable clip allows for secure mounting on laptops, monitors, and tripods, ensuring a stable setup for your video calls and streams.
Section 2: Benefits of Using the Logitech C270 HD Webcam
2.1 Enhanced Video Communication
The Logitech C270's HD video quality and built-in noise-reducing microphone dramatically improve your video communication experience. This results in a more professional and polished appearance during video calls, making it perfect for remote work, online education, and virtual events.
2.2 Affordable Solution for Content Creators
The Logitech C270 is an affordable option for content creators who want to elevate their streaming and recording quality. Its compatibility with popular streaming platforms, along with its HD video and clear audio, make it an ideal choice for both beginners and seasoned creators.
2.3 Improved Online Presence
The Logitech C270's automatic light correction ensures that you're always visible and well-lit during video calls and streams, creating a more professional and engaging online presence. This can help you make a better impression on clients, colleagues, or viewers.
2.4 User-Friendly Design
With its easy setup, plug-and-play functionality, and versatile mounting options, the Logitech C270 is designed for hassle-free use. This user-friendly design makes it a popular choice among individuals who want a reliable and straightforward webcam solution.
Conclusion
The Logitech C270 HD Webcam is an excellent choice for those seeking an affordable, high-quality webcam for video conferencing, streaming, and content creation. Its high-definition video, noise-reducing microphone, automatic light correction, and compatibility